Five Million Euro Grant to support Africa's Infrastructure projects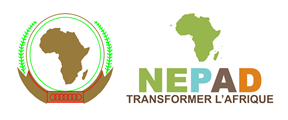 Africa's infrastructure development drive has received a major boost in the form of a EURO 5 million Grant from the German international development Agency GIZ.
The Grant, signed in the Ethiopian Capital Addis Ababa, is part of GIZ's on-going support to the African Union and the New Partnership for Africa's Development (NEPAD). It falls under the Institutional Architecture for Infrastructure in Africa (IAIDA II) a three year capacity building project aimed at enhancing the management of the Programme for Infrastructure Development in Africa (PIDA).
PIDA, a joint initiative by the AUC, NEPAD Agency and African Development Bank (AfDB), aims to accelerate the delivery of current and future regional and continental projects in transport, energy, information and information communications and technology (IC T), and trans-boundary waterways.
Mr Winfried Zarges, Sectorial Manager, at the GIZ's AU office said that investing in infrastructure was essential to ensure a better future for Africa's children. Mr Zarges said that GIZ would continue to be a strong development partner of Africa.
At a cost US$68 billion to implement by 2020, the projects will lead to a robust regional system, fuelling international trade, job creation and sustainable economic growth.
Earlier, AUC Deputy Chairperson Mr Erastus Mwencha said that while Infrastructure is an enabler that determines Africa's capacity to compete effectively and ensure the growth, it is also a sector that has a huge finance deficit.
Speaking at the first meeting of the Council for Infrastructure Development (CID), Addis Ababa, Mr Mwencha cautioned that the lack of adequate funding for infrastructure should not deter the continent from moving fast to ensure that implementation of infrastructure projects
NEPAD CEO Dr Mayaki said that PIDA was a revolution for Africa for two main reasons: "It has allowed Africa to think in the long term, as is the case with the AU's Agenda 2063. We have also reached, through PIDA, critical regional priorities which were not the case in the sixties and seventies, said he said.
Mr Mwencha suggested that the CID should actually hold its meetings in areas where the infrastructure projects are, rather than in conference halls, so that they can get an actual of feel of what was happening on the ground.